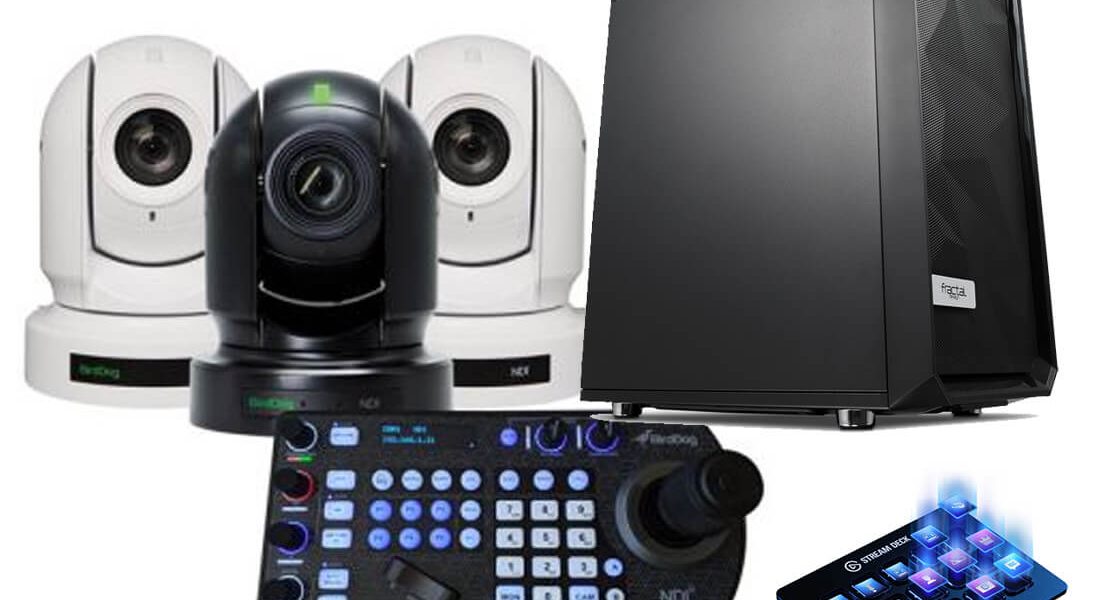 We've had a lot of people asking for custom quotes for streaming packages with the PTZ cameras.
For those who don't know, PTZ simply stands for Pan/Tilt/Zoom – these are the cameras that are remotely controlled from a remote, app, or keyboard controller. They are small, inconspicuous, and have a beautiful high-definition image.
These are really becoming the standard in church streaming, most setups including at least one PTZ camera to complement the more static mirrorless cameras.
With all the interest, we decided to put together live streaming kits with the PTZ cameras.
You can check them out here:
Why We Don't Offer a 1-Camera PTZ Package
PTZ cameras pan, tilt, and zoom, which means movement in the image. For a professional stream, movement only occurs for only 2 purposes:
To follow a subject around the stage.
To add dramatic movement to make the shot more interesting (like a crane movement across the front of the platform).
When you only have one camera, and you want to zoom in on, say, the keyboard player, your live stream will see all the movements made to frame in that shot. Then, when you want another frame, the viewers will watch as the camera zooms out, pans across, and then tilts to get the right frame of the new subject.
It feels really weird when this happens.
The need for at least one other camera is critical, so that you can cut to that camera view while you frame up the shot on the other camera. Then, you can cut to that camera. In this way, the audience only experiences camera movement when you want them to.